Volcano Gaming PC Case Green LED Front Fans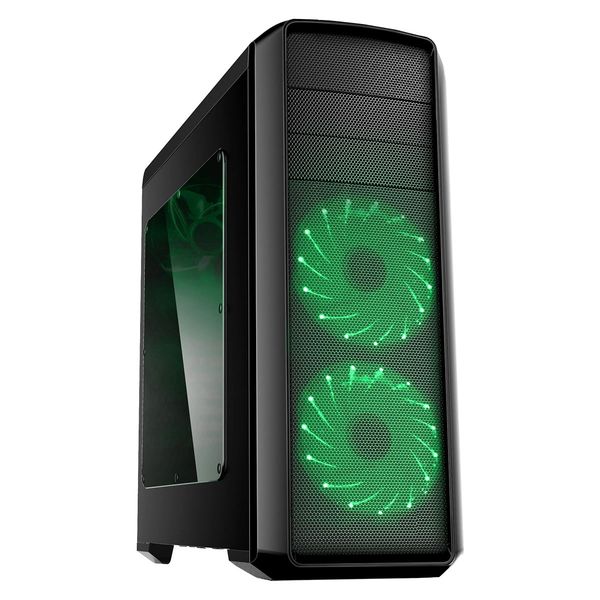 Volcano Gaming PC Case Green LED Front Fans
High-end gaming case with powerful cooling system

Midi Tower PC Case with a powerful cooling system
with HD Audio, 2 x USB 2.0 & 2 x USB 3.0. I/O Ports are located on the top of the front panel for easy access. Outstanding design, luxurious black colour with full mesh on front panel and top cover for dust free high-end cooling. Rolled edges for safety, 2 tool-free HDD brackets for easy installation, additional SSD on the back of motherboard. Outstanding side window. Supports 415mm VGA card and 161mm CPU cooler.

Reviews