AMD FM2 DUAL CORE 4GB/500GB/DVDRW TOWER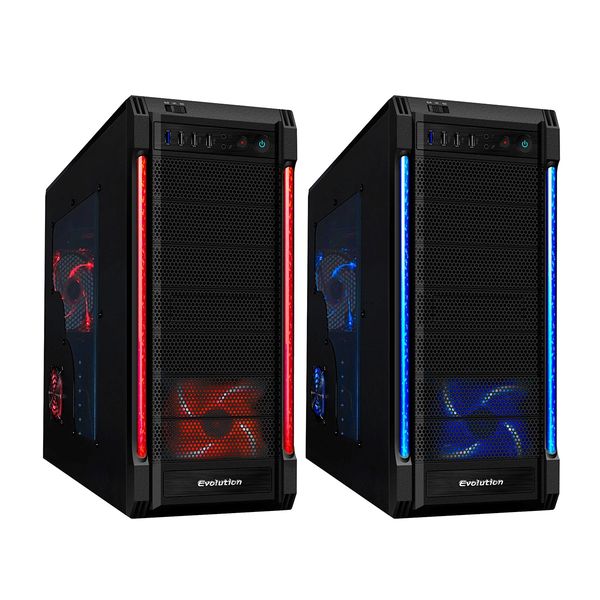 AMD FM2 DUAL CORE 4GB/500GB/DVDRW TOWER
AMD FM2+ DUAL CORE 3.4GHz 4GB DDR3 1366 RAM 1TB H/D TOWER
Brand New PC 64 Bit Awesome Performance
Here we have an excellent all-round PC tower.
Complete with AMD FM2 Dual Core Processor
4 GB of RAM DDR3 1600 MHz, Team Memory (lifetime warranty)
500GB SATA Hard Drive Quality item
Awesome DVD-RW
Internal Card Reader All in One
Network Socket and USB 3.0
(3 USB front and 4 Back)
Integrated Graphics
ATI Radeon HD7480 Graphics, On Board Graphic Max.
AMD Dual Graphics Technology
1 x PCI-E x16 2.0 Slot For future Upgrades
System is built around a quality motherboard.
Winning buyers are welcome to call and collect by arrangement
System comes fully built and tested complete with Driver CD.
System has 1 year return to base Warranty
If you wish to purchase any up-grades just email or Call
01924 488549
Buy with confidence from a trusted seller.
Item in Dewsbury West Yorkshire for collection or delivery.(Collection by arrangement) Call 01924 488549
Pay over the phone with your Visa, Maestro, Electron, solo or MasterCard. Call 01924 488549
For Windows 7 Premium add £79.00 Genuine with Disk and COA Installed
For Windows 7 Professional add £109 Genuine With Disk and COA Installed
For Windows 8.1 add £79.00 Genuine With COA Installed
For Windows 10 add £79.00 Genuine with COA Installed

Or give us a call to see what deals we have on the O/S
If no operating system is purchased we can install Linux free of charge

Reviews