Aerocool GT Advance Mid Tower Black Interior USB3 12cm Red LED Fan Screwless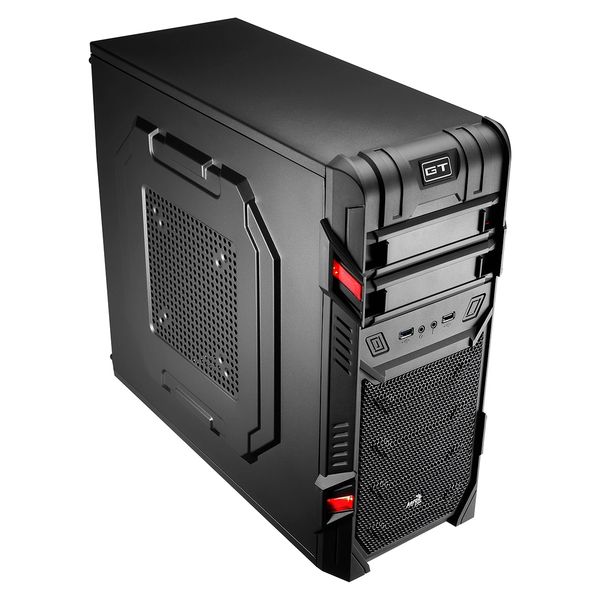 Aerocool GT Advance Mid Tower Black Interior USB3 12cm Red LED Fan Screwless
Description

For those gamers who love GT series, but without the price tag and sheer size of a GT-S case, the GT Advance is the best choice for you. This case come with both USB2.0 and 3.0 and the depth of the chassis supports up to 400mm for high-end VGA cards, which is a big bonus for a case of this size!

Key Features


Best valued C/P performance gaming case you can find in the market.
Specially designed front panel power LEDs with style.
Easy-to-remove bay cover design.
Accommodates high-end VGA cards up to 400mm.
Includes 2 sets of ODD screw-less kit.
1x12cm fan in front+1x12cm fan at rear.
USB3.0x1 + USB2.0x1 + audio/mic
W/cable routing management.
W/pre-drilled CPU holes for easy mounting and removal of CPU cooler.
W/Pre-drilled water-cooling holes.
Includes dust filter for PSU.

Reviews